We are the UK Government's independent adviser on sustainable development. Through advocacy, advice and
appraisal, we help put sustainable development at the heart of Government policy
Workshops to shape Public Duties on climate change
16 July 2010
There is support for clear guidance to help public bodies address climate change. That is the main conclusion from a workshop on the public Sector Duty under the Climate Change (Scotland) Act.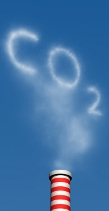 Under the Climate Change (Scotland)Act Scottish Ministers must provide guidance to relevant public bodies on their climate change duties. A public consultation on draft guidance will take place in summer 2010.
SDC Scotland has helped organise a total of five workshops across Scotland as part of a pre-consultation.
The aims for the workshops were to:
Help build awareness of the Public Duties and the issues it raises for public bodies
Begin discussion with public bodies as to how the planned Guidance on the Duties can best support them
The workshops were organised by SDC Scotland, the Scottish Government and the Sustainable Scotland Network (SSN). A total of 120 participants attended the workshops, with strong focus on sustainable development offices or energy/estate managers.