We are the UK Government's independent adviser on sustainable development. Through advocacy, advice and
appraisal, we help put sustainable development at the heart of Government policy
Commissioner Speaks Out On Cuts
15 June 2010
SDC Wales Commissioner Peter Davies on how sustainable development can help Wales deal with funding cuts.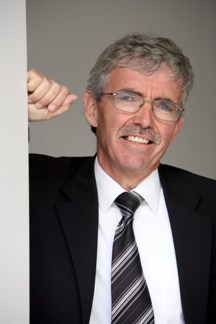 We now know that unless it takes up the option of deferral, the Assembly Government will have £162.5 million less to spend. A year on from declaring sustainable development its 'Central Organising Principle', these cuts now pose a test for how it puts this principle into practice.
Sustainable development is sometimes wrongly seen as an 'add on' – something extra that we pay for to improve the environment, for example. Indeed, earlier this year a report by the Wales Audit Office on business decision making in the Assembly Government said that:
'Sustainable development is seen as one of a number of competing priorities, rather than the means by which the Assembly Government manages its competing priorities'.
This clearly has to change. If we are to get more for less, maximise the value of every pound in the Welsh budget and plan for the long term, we must put sustainable development at the heart of decision making in every Assembly Government department. More than before, we need smart decision making which looks at a broad range of impacts. We also need to consider future opportunities and risks, such as energy prices, the long term impacts on health and how we adapt to climate change.
There are some great examples of this approach already. The Assembly Government's ARBED project is investing millions in improving energy efficiency and installing renewable energy devices in some of our most deprived communities. It aims to tackle poverty and climate change together while providing jobs and preparing for the risk of high fuel bills in the future.
Some may argue that we can't afford this sort of approach now. I believe that we can't afford NOT to apply smart, joined-up, long term thinking. We need to make cuts – so let's put sustainable development at the heart of those decisions.
Making the wrong type of cuts in one area could result in higher costs elsewhere or store up problems for the future. A key example is public sector procurement – there is now a risk that pressure on budgets will drive managers to simply go for the cheapest option.
Local food procurement is one area at risk. As Professor Kevin Morgan of Cardiff University pointed in an article for Food Ethics magazine:
'A new era of austerity, combined with so-called "efficiency savings", threatens to reverse the little victories that have been secured in public sector food procurement in recent years.'
As we know, a trend of buying the cheapest possible food could have implications for health as well as the economic impact on local communities.
So instead, let's see how we can make the connections. How can our transport policies boost the economy and take pressure off the NHS? How can we support farming and cut energy bills? How can action to improve the environment create jobs?
Over the coming year we are committed to working with Government to create practical solutions to some of Wales' most deeply rooted problems. In doing so we believe we can help Government turn a crisis into an opportunity to address the scale and the urgency of the challenges we face.