We are the UK Government's independent adviser on sustainable development. Through advocacy, advice and
appraisal, we help put sustainable development at the heart of Government policy
Wales Green List 2010
15 June 2010
Do you know a green hero? If so – why not nominate them for the Wales Green List 2010, run by our sister organisation Cynnal Cymru-Sustain Wales.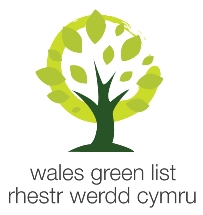 This is the second year of the list, which in 2009 recognised 52 inspirational people – one for every week of the year – who do extraordinary things to make Wales a better place.
People across Wales are being urged to nominate local heroes who deserve recognition for addressing and improving social, economic or environmental issues in their local communities.
There is no conventional pattern for the perfect nominee. Candidates can range from business leaders to community groups, from artists to politicians, from campaigners to company directors, staff members or project promoters. They could be tackling environmental or social issues in their own village or town, at a regional, national or international level.
Although the initiative contains the word 'green', the search is not limited to environmental groups.
SDC Wales Commissioner Peter Davies will again be one of the judges and is urging people across Wales to put forward nominees:
"This is a fantastic project and I'm excited about seeing who will end up on this year's list. While we as a commission help government to work more sustainably, everyone has a role to play in making Wales a better place to live. One thing that makes the Wales Green List special is that it recognises people who embrace the full range of sustainable development – helping society, the environment or economy. I'm urging everyone in Wales to nominate their green heroes for 2010."
Click here to read about who was on last year's list. Nominations can be made online at sustainwales.com until 17th September 2010. The judging panel will pick 52 inspirational people to feature in the Wales Green List 2010.