We are the UK Government's independent adviser on sustainable development. Through advocacy, advice and
appraisal, we help put sustainable development at the heart of Government policy
One Wales: One Planet - one year on
18 October 2010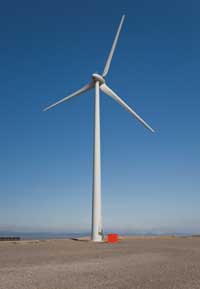 SDC Wales has produced its commentary on the Assembly Government's progress on sustainable development for 2009-10. It is our first commentary since the launch of the 'One Wales: One Planet' scheme, which pledged to make sustainable development the 'Central Organising Principle' of government in Wales.
Our commentary says there have been 'tangible improvements in policy', as shown by the Economic Renewal Programme. It also found that there has been progress in how government operates, such as its 'IDEAS' programme on internal financial change and the 'Managing for Delivering' monitoring framework.
However, the SDC commentary also highlights room for improvement and finds that more must be done to ensure long term, integrated action by government that engages others in solving problems. Examples of good practice used in the WAG report, such as the Arbed energy efficiency scheme, do not yet reflect standard practice.
Among our recommendations are:
There should be a review of the current set of sustainable development indicators, to improve accountability and scrutiny. One example of why this is needed is the 'green' indicator for electricity generated from renewables, despite only a small increase.
The Assembly Government should improve how it reports on its progress on sustainable development, to address concerns raised by the Wales Audit Office of 'cherry picking' to 'mask gaps in coverage'
Senior officials should keep under review efforts to improve the capability and understanding of Assembly Government staff to put sustainable development into practice.
More details are needed on how the Assembly Government is using scientific evidence to shape policy and delivery
WAG's environmental management system should be broadened to take on board social and economic considerations, under a single 'good corporate citizen' model
Peter Davies, SDC Commissioner for Wales, said:
"There are clear signs that the Assembly Government is beginning to back up its commitment to sustainable development with some real action. It has made some improvements to the machinery of government and there are some good examples of policy and delivery, such as the Arbed energy efficiency scheme.
"However, I remain concerned that overall progress on sustainable development is patchy. Furthermore, the way in which the Assembly Government reports its progress must improve. The Assembly Government does not have all the tools to make Wales a sustainable country - we also need action from others. However, the people of Wales must be able to see clearly whether the Assembly Government is doing what it can, in the areas where it has influence."