We are the UK Government's independent adviser on sustainable development. Through advocacy, advice and
appraisal, we help put sustainable development at the heart of Government policy
Working together for a sustainable future - new arrangements in Wales
15 March 2011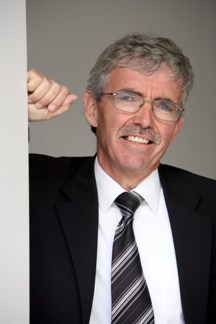 There will be new arrangements to support sustainable development in Wales from 1 April 2011. Peter Davies, who has served as SDC Wales Commissioner, will take up his new role as 'Commissioner for Sustainable Futures', expected to be supported for the first year by a strengthened Cynnal Cymru-Sustain Wales.
This follows the announcement by the UK government that it will withdraw funding from the UK-wide Sustainable Development Commission (SDC), the SDC will close on 31 March 2011, including the Welsh arm of the SDC, which has been the Welsh Assembly Government's independent advisor on sustainable development.
To date, the SDC and Cynnal Cymru – Sustain Wales (Cynnal Cymru) have worked closely together in Wales, but the end of the SDC provides an opportunity to develop new, improved arrangements, which build on the work of both organisations.
The Welsh Assembly Government has a legal duty relating to Sustainable Development and these arrangements will be essential to help it fulfil its commitment to sustainable development as its 'central organising principle.'
Peter Davies said:
"I am delighted to be taking up this new role. The new arrangements are an important step towards Wales becoming a sustainable nation.This is especially important at a time of austerity, as the best way of managing competing priorities in a joined-up way, while tackling difficult long-term challenges such as obesity, poverty and climate change."
Roz Robinson, Acting Director of Cynnal Cymru – Sustain Wales said:
"The new arrangements will provide the Assembly Government and civil society with improved and more cost-effective support to put sustainable development into practice. This development of new arrangements is essential to help Wales improve its environment, society and economy - both now and in the long term."
The new Commissioner will work with the next Assembly Government to ensure that, as the new arrangements develop, Wales has the necessary long term and independent support to become a truly sustainable country.
Details Of New Arrangements
The new Commissioner will help the Assembly Government and others give the people of Wales a better quality of life both now and in the long term. He will also give a voice to future generations, who will have to live with the legacy of decisions we make today.
The Commissioner's roles are to:
Provide leadership for sustainable development in Wales

Promote sustainable development as the central organising principle in all organisations in Wales, and to promote the embedding of sustainable development into the work of sectors and communities in Wales, in line with the policy commitment within the Assembly Government's Sustainable Development Scheme: One Wales: One Planet

Convene stakeholders representing relevant sectors or issues, and develop partnerships to address difficult issues based on a 'coalition of the willing' approach

Advise the Assembly Government on the policies and approaches required to promote and implement sustainable development

Provide appropriate advice to the Assembly Government on the longer-term arrangements for promoting and advising the Assembly Government on sustainable development in Wales.
It is anticipated that Cynnal Cymru will have a strengthened role, building on its current work and supporting the new Commissioner for Sustainable Futures, while continuing to:
Promote sustainable development

Be a catalyst for change towards sustainable development in all sectors of Welsh society

Act as a forum within Wales for the development, canvassing, exchange and dissemination of views, information and policies on sustainable development

Be a bridge between the Assembly Government and civil society
» Cynnal Cymru – Sustain Wales website