We are the UK Government's independent adviser on sustainable development. Through advocacy, advice and
appraisal, we help put sustainable development at the heart of Government policy
Measuring Progress Roundtable
1 December 2010
At the national level, round-tables should be established, with the involvement of stakeholders, to identify and prioritise those indicators that carry the potential for a shared view of how social progress is happening and how it can be sustained over time.
The Sarkozy Commission, 2009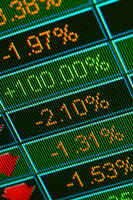 For over half a century economic growth has been taken as a proxy for prosperity and Gross Domestic Product (GDP) has been considered its best measure. Over the past decade these assumptions have increasingly been questioned on three grounds:
First, there are questions as to how much GDP growth beyond a certain level increases prosperity across a range of measures from life expectancy to happiness;
Second, GDP growth does not recognise finite natural resource constraints or critical environmental thresholds despite the reality of climate change and organisations such as the World Economic Forum regarding the 'resource-constrained world' to be at 'tipping point';
Third, there is a wide acceptance that GDP is not an adequate metric to gauge well-being over time whether from an economic, environmental or social perspective.
These concerns are not just with GDP as a headline indicator for economic growth but the way it informs decision-making. Inferences about what are good policies are made by looking at what policies have promoted economic growth; but if the metrics of performance are flawed, so too may be the inferences that are drawn.
Yet economic growth remains fundamentally important to ensuring stability, not least by maintaining employment levels, and, in current circumstances in particular, to pay off debt. The solution to this dilemma lies not in a prescription of no growth but through a transition in our understanding of both growth and prosperity and the critical relationship between the two.
Central to this debate is a question on whether we need to identify better or additional measures of prosperity? This is the focus of this project and it builds on important work carried out both within Scotland and internationally. Sustainable Development Commission has already made a significant contribution to this debate with our report Prosperity without Growth?
The Stiglitz Report
In September 2009 President Sarkozy established a Commission on the Measurement of Economic Performance and Social Progress. Led by Joseph Stiglitz, Amartya Sen and Jean Paul Fitoussi – this Commission published its influential report ("The Stiglitz Report") in 2009.
Measuring Progress in Scotland
The Scottish Government uses GDP as a primary measure of economic progress. The appraisal of progress is broadened by incorporating GDP into a basket of nine Purpose Targets covering economic, social and environmental measures. Purpose Targets are underpinned by a series of 15 desired National Outcomes and 45 National Indicators and Targets which provide a wider framework to measure performance. These measures are set out in a Performance Framework that aims to deliver the Scottish Government's Single Purpose, which is:
'To focus government and public services on creating a more successful country, with opportunities for all of Scotland to flourish, through increasing sustainable economic growth.'
After four years experience, now is an appropriate time to review the success of the Scottish Government's Performance Framework, as well as to test its structure against the findings of the Sarkozy Commission.
The Scottish Roundtable
A Scottish Round-Table will be established by the SDC and the Carnegie UK Trust with the following terms of reference:
The Round-Table will consider the findings of the 2009 Stiglitz Report and make recommendations on the relevance and application to Scotland of the Report's findings. In doing this the Round-Table will take account of Scotland's current experience of working within a National Performance Framework, as well as previous and current work on additional measures that is seen as relevant to discussions.
The Round-Table will meet over winter 2010/11 to discuss the appropriateness of the Stiglitz Report findings to Scotland and be supported by a secretariat from SDC Scotland.
Roundtable members
Professor Jan Bebbington Scotland Commissioner, Sustainable Development Commission, Roundtable Chair
Angus Hogg Vice Chair Carnegie UK Trust, Roundtable Vice Chair
Sir John Elvidge Permanent Secretary of the Scottish Government (July 2003 to June 2010)
Tricia Henton Director of Environment and Business at the Environment Agency (2002-2010) and previous CEO of SEPA (2000-2002)
Kaliani Lyle Scotland Commissioner, Equalities and Human Rights Commission Board member Office of the Scottish Charity Regulator (OSCR)
Professor Duncan Maclennan CBE School of Geography and Geosciences, University of St Andrews
Iain MacWhirter Columnist and Broadcaster and Rector of the University of Edinburgh
Ian McKay Director of Scottish Affairs, Royal Mail Group
Stewart Murdoch Director of Leisure & Communities, Dundee City Council and Board member of International Association of Community Development
Martin Sime Chief Executive, Scottish Council for Voluntary Organisations (SCVO)
Douglas Sinclair Chair Consumer Focus Scotland and Member of the Accounts Commission for Scotland
Dr Karen Turner Reader in Economics, University of Stirling Management School and Research Associate at the Fraser of Allander Institute
Members are invited onto the Panel as individuals, bringing expertise and a range of experience, not as direct representatives of their organisations.
Meeting One
At the first meeting on 26th November the Round Table discussed papers from the secretariat and agreed its role.
The Round Table has affirmed that it is not a technical body wanting to set new measures of progress but that it wants to review and highlight issues in this debate of relevance to Scotland. The Round Table wants to start a debate on how Scotland should measure its progress going forward.
Papers from the first meeting are available to download:
» Summary report on the findings of the Stiglitz Report
» Annexe 1: analysis of the Stiglitz Report recommendations on Classical GDP Issues
» Annexe 2: analysis of the Stiglitz Report recommendations on Quality of Life
» Annexe 3: analysis of the Stiglitz Report recommendations on sustainability
» Summary on the SDC's analysis of the Scottish Government's National Performance Framework
Meeting Two
At the second meeting on 14th December the Round Table met with representatives from Defra and the Office of National Statistics to learn more about UK Government work on sustainable development indicators and measuring life satisfaction.
The meeting also reviewed the Scottish Government's National Performance Framework against the recommendations of the Stiglitz Report and agreed interim key findings. Between meetings two and three the Secretariat will begin drafting of the final report, for consideration at the third meeting.
Papers from the second meeting are available to download:
» Review of the NPF against the Stiglitz Report recommendations
» Annexe 1: Summary of the National Performance Framework
» Annexe 2: Summary of Amartya Sen's Capabilities Approach
» Annexe 3: Summary of the Equality Measurement Framework
The report will be available here.
» Read more about our economics work
» Download Prosperity Without Growth?
» Download the Sarkozy commission's report
» Read more about the Scottish Government's National Performance Framework