We are the UK Government's independent adviser on sustainable development. Through advocacy, advice and
appraisal, we help put sustainable development at the heart of Government policy
SDC Scotland and the Sustainable Consumption Roundtable e-bulletin
26 February 2006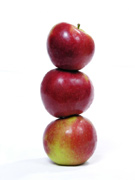 A tipping point for a sustainable Scotland?

In this bulletin we explore what it might take to make Scotland sustainable and ask for your views.

• Sustainable Scotland Network conference
• Scottish tipping points
• Event report: SDC Scottish Plenary in Edinburgh
Tipping Points?
There is no doubt that at present rates of progress, the journey towards sustainability is going to take some time. Two of the biggest barriers we face daily are that of behavioural change and an apathy towards sustainable development issues.

However, at the SDC we believe that it is possible to reach a point where ideas cascade through society and awareness spreads so rapidly that it is almost revolutionary. This tipping point will be brought about by an idea or concept that immediately strikes a chord and invades our thinking to promote positive change. In Malcolm Gladwell's book, a tipping point is described as "that magic moment when ideas, trends and social behaviours cross a threshold, tip and spread like wild fire".

Here at the SDC we want to know what will mark the tipping point for a sustainable Scotland. The following examples of potential tipping points show just how wide our thinking needs to be:


"There should be nothing special or unusual about a car sharing scheme or a green travel plan in Scottish local government. Nothing out of the ordinary about procurement of locally-sourced and fairly traded food in a sustainable Scotland. And nothing wacky about all of Scotland's cities being Fairtrade Cities." - Maureen Child, recently departed Vice Chair for Scotland
"When the Concorde at East Fortune becomes the symbol not of triumphant technology but of a thankfully past era of profligate consumption, and supposed 'celebrities' and 'role models' like Victoria Beckham (who travelled in it three times to New York for wedding dress fittings) are reviled for their obscene lack of responsibility to the rest of the world. And when Scotland can rival Switzerland for joined-up, through-ticketing, comfortable, efficient, cheap public transport, designed not as a remedy for immobility, but as a good alternative to car-mobility." - Simon Pepper, former director WWF and member of Cabinet Sub-Committee for a Sustainable Scotland
"Scotland will be sustainable when it becomes cheaper and easier to
travel anywhere in the UK by train than by plane."
Rob Edwards
Environment Editor, Sunday Herald
What do you think the tipping point for Scotland will be?

» Tell us now and read more examples of tipping points


What will make Scotland Sustainable?
Next week will see the annual Sustainable Scotland Network conference, 'Achieving More…Using Less'. With support from The Scottish Executive, The Sustainable Development Commission (Scotland), The Sustainable Consumption Roundtable and WWF Scotland, the event will explore the opportunities and challenges posed by sustainable production and consumption – a core theme of the UK shared framework for sustainable development 'One Future – Different Paths' and one which we expect will feature in the forthcoming Scottish Sustainable Development Strategy.
With a line up of speakers drawn from across the UK and beyond, including Tim Jackson of the Sustainable Development Commission, and with workshops that will explore examples of real practice, 'Achieving More…Using Less' will address Scotland's role in this vital agenda.

For more information and a brochure please visit our SSN conference media story.
The SDC in Edinburgh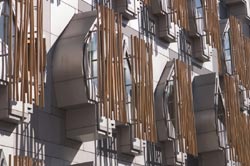 The SDC recently held it's Scottish Plenary in Edinburgh, included in the agenda were two sessions to engage with key Scottish stakeholders key elements that are likely to feature in the forthcoming Scottish Sustainable Development Strategy.


In the first session Commissioners heard about the detail of the Scottish Executive publication Going for green growth: a green jobs strategy for Scotland. The strategy focuses on two broad areas of activity resource efficiency in business and new business opportunities. The implementation requires partnership working across sectors and organisations such as: Enterprise Networks; Business organisations; Local authorities; Higher and further education institutions; Skills organisations; Trade unions and Communities Scotland.

Commissioners heard from the Scottish Executive team that developed the strategy about the political background, strategic context and links to other Scottish Executive policy such as Smart Successful Scotland and Framework for Economic Development. Scottish Enterprise and Highlands and Islands Enterprise discussed the implementation through the Enterprise Networks. There was lively debate about the way forward on going for green growth.

» Read the notes of the Green Jobs session

The second focus session saw Commissioners meet with representatives of Scottish local government and the Sustainable Scotland Network to talk about the duty contained in the Local Government in Scotland Act (2003) which states that "the local authority shall discharge its duties under this section in a way which contributes to the achievement of sustainable development".

The Sustainable Scotland Network outlined the work they have been undertaking for their Best Value project. SSN has been preparing guidance for local authorities in Scotland on the duty along with key practitioners, COSLA, SOLACE, the Improvement Service and Audit Scotland. The final guidance is due to be published early next year. Commissioners also discussed practical examples from the City of Edinburgh Council which is currently preparing for audit using a mainstreaming approach, with each department examining how links are made between day-to-day operations and sustainable development.

» Read the notes of the Best Value and Sustainable Development session


Photo: The Scottish Parliament building