We are the UK Government's independent adviser on sustainable development. Through advocacy, advice and
appraisal, we help put sustainable development at the heart of Government policy
Press
Public sector regulation 'Vital to building a sustainable future' - SDC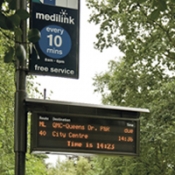 2 September 2009
Government watchdog commends Audit Commission and Ofsted's solid start, while Care Quality Commission 'has significant ground to cover.'
A new Sustainable Development Commission report published today (Wednesday 2 September) finds that the influence of public service regulators on schools, hospitals, PCTs and local councils will be vital in creating a sustainable future.
Public services in the health, education and local authority sectors employ one in seven workers in the UK, and spend £88billion on goods and services, giving them considerable purchasing muscle. Their far-reaching decision making powers in commissioning and running services also have immense potential to affect communities, the environment and the economy. The SDC concludes that the public service regulators which influence their work have an important role to play in encouraging sustainability.
The SDC's Review of Public Service Regulators is the culmination of two years work with the Audit Commission, Ofsted and the Healthcare Commission, and later the Care Quality Commission. The SDC formulated challenging goals for each regulator, and worked with them to build capacity amongst their staff.
The ensuing report on their progress finds a mixed picture of how regulators are embedding sustainable thinking into their work. While the Audit Commission has made strong progress and Ofsted has made good strides towards embedding sustainable development into its work, the Care Quality Commission does not accept that sustainable development falls within its remit.
The regulators covered represent three of the six inspectorates charged with delivering the new Comprehensive Area Assessment (CAA), presenting an important opportunity to embed the principles of sustainability into the work of local councils and their partners.
Report findings include:
Audit Commission
Since the start of the review process, the Audit Commission has made much progress on sustainable development and become a leader among its inspectorate peers in embedding sustainable development across its work
However, the review found question marks over the degree to which its CAA regulators as a whole have at this early stage developed a coordinated and complementary approach to sustainable development.
SDC recommendations include:
The Audit Commission must continue its good work, and ensure that basic level training is rolled out for all staff involved in audit and assessment work, with in-depth expertise developed among a sufficient number.
Ofsted
Ofsted has developed a Sustainable Development Action Plan (SDAP), is recruiting a head of sustainable development, and is working on a 'stimulus document' to help its teams incorporate sustainable development into its inspection frameworks

It has also agreed to include elements of sustainable development in its survey work, monitor the development of its value for money work and to meet with the SDC on a regular basis to review progress.
SDC recommendations include:
Ofsted should monitor the impact of the completed 'stimulus document' on its inspection frameworks as these are developed or revised, to make sure they go beyond a small number of questions or prompts on self-assessment forms

It should champion the role of institutions in promoting the wellbeing of children in their local area.
Care Quality Commission
The CQC was only established in April 2009, taking over the work of three other bodies, and therefore had a great deal of work to do in order to match the progress made by the other public service regulators

However, the CQC does not accept that sustainable development falls within its remit, and the situation has not been clarified by the Department of Health (DH). The CQC has therefore failed to pursue a comprehensive sustainable development agenda, although its work on public health and well being could cover certain aspects.
SDC recommendations include:
The CQC should carry out a special review in 2010 of how far and how well NHS trusts are promoting sustainable development

It should also allocate a board level champion for sustainable development and work to build staff understanding of sustainable development and their capacity to integrate sustainability into all aspects of their work.
SDC Commissioner Tess Gill said:
"If public services operate in sustainable ways, they will be investing in the environment, social justice and the quality of life of their communities. If they fail to carry out their functions in a sustainable way, they will be contributing to environmental, social and economic problems both now and in the future.
"The bodies that register, inspect and audit public services have enormous potential to encourage decision making for the long-term benefit of people, their environment and the economy, rather than with short-term expediency in mind. With regulators now taking on new responsibilities around the Comprehensive Area Assessment, the impact of their decisions is now more far-reaching than ever, making it all the more crucial that sustainability is at the heart of what they do."
» Download Review of Public Service Regulators