We are the UK Government's independent adviser on sustainable development. Through advocacy, advice and
appraisal, we help put sustainable development at the heart of Government policy
Press
Sustainable development is key to tackling health inequalities and climate change
12 February 2010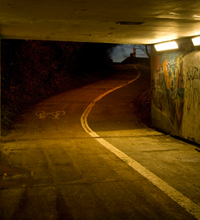 In November 2008, Professor Sir Michael Marmot was asked to advise the Secretary of State for Health on the future development of a health inequalities strategy in England post-2010. The SDC's former Chair Jonathon Porritt and Commissioners Anna Coote and Anne Power were asked to contribute to various strands of the research. Fair Society, Healthy Lives (2010) The Marmot Review was published on 11 February 2010. The SDC's collective contribution to the Marmot Review task groups on sustainable development and the built environment have now been made public as the stand-alone report Sustainable development: the key to tackling health inequalities.
Climate change resulting from carbon and greenhouse gas emissions poses potentially catastrophic risks to human health and threatens to widen health inequalities between rich and poor populations in the UK.
The findings highlight substantial evidence that unsustainable development is damaging the natural environment which increases risks to health for all social groups, with low-income groups being most vulnerable to its detrimental effects. The report describes the environmental factors that affect health and shows how climate change presents a serious risk to health and well-being, which will widen the existing gaps in health status between different socio-economic groups.
Low-income groups will be the first and hardest hit by climate change, though these are the groups that contribute least to greenhouse gas emissions. The report demonstrates the links between rising carbon emissions, and rising levels of affluence and consumption. Disadvantaged groups will suffer greater exposure to extreme weather risks, flooding and homelessness, whilst lacking insurance and other material resources to cope with the effects of climate change.
The report finds measures such as active travel, promoting green spaces and healthy eating will yield co-benefits for both health and carbon emissions and warns opportunities for healthy, low-carbon living should be distributed in ways that favour people with low incomes and so help to reduce their vulnerability to ill-health.
Will Day, Chair of the Sustainable Development Commission, said:
"The focus on prevention in Fair Society, Healthier Lives and recognition that a sustainable future is entirely compatible with action to reduce health inequalities, is vital to making the UK a more sustainable society.
"Health inequalities will widen unless government tackles the wider environmental causes of ill-health. Noisy and polluted environments that do not encourage active and healthy lifestyles create a vicious circle of chronic ill-health, reducing individual and collective well-being. Policy makers must focus on a holistic approach that can create a better environment and healthier people at the same time.
"If we are to reduce health inequalities and tackle climate change, a new political approach built around the insights of sustainable development is needed, in which everybody has equal chance to flourish, within the bounds of the planet's finite resources."
Recommendations for Government:
Preventative public health to be a shared responsibility between a range of different sectors and services: education, employment, planning, housing, benefits, transport, sport and leisure, and environment

Public funds to be invested in measures promoting active travel, using green spaces, healthy eating and improving domestic energy efficiency

Further work should be undertaken on carbon rationing and trading schemes to reduce the UK's carbon footprint fairly

Economic, environmental and social policies to be co-ordinated and framed by government so as to create a basis for strong local partnerships between the NHS and regional development agencies, local and regional government and social care.
» Download Sustainable development: The key to tackling health inequalities
» Download Fair Society, Healthy Lives - The Marmot Review