We are the UK Government's independent adviser on sustainable development. Through advocacy, advice and
appraisal, we help put sustainable development at the heart of Government policy
A Big Green Society?
6 July 2010
Will Day, Chair, Sustainable Development Commission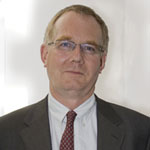 The Government's Big Society agenda proposes to promote localism, fairness, freedom and responsibility, giving citizens and local government the power and information they need to come together, solve the problems they face and build the Britain they want. It is expected to have far-reaching effects for local government finance, the planning system and the delivery of local services.
But the Big Society's potential contribution to helping us live within environmental limits has not yet been explored. Yet local environmental issues have a profound effect on the life and health of communities. Substandard housing costs the NHS £2.5 billion a year. Lack of access to green spaces and safe walking and cycling routes contribute to high levels of obesity and mental ill health, which, combined, currently cost the NHS £13 billion a year. The floods of 2007 have already cost insurers over £3 billion, and congestion in England, if left unchecked, is likely to cost £22 billion by 2025 .
Given the scale of the physical infrastructure upgrade works required to tackle such threats to the well-being of communities, it stands to reason that putting communities at the centre of prioritising, planning and delivering solutions, and avoiding the duplication of dealing with each problem in isolation will save money and help minimise disruption.
When the Sustainable Development Commission started looking into a neighbourhood-based approach, we were struck by the number of villages, towns and cities all over the UK already demonstrating the benefits. A South Wales programme to create jobs through home energy efficiency measures confirmed our hypothesis on economies of scale, having achieved 20-30% savings. In Fintry in Scotland, energy generated from a community-owned wind turbine is providing enough income to pay for local home insulation as well as paying off the original loan. And residents of the Sanford Housing Cooperative in South London took advantage of refurbishment works to introduce food growing and improve sustainable transport, as well as cutting the estate's carbon emissions by 60%.
Just as important as the financial benefits, we found that people were more likely to get involved in initiatives that promise to improve their neighbourhood as a whole, compared with programmes focusing on a single issue. An integrated approach unlocks a much wider and smarter range of financing options. And people report great satisfaction from getting to know their neighbours, doing their bit for their community, and making a difference globally.
So what needs to happen for the Big Society to be effective in improving our neighbourhood infrastructure? Government could help prepare the ground by putting policies in place which allow communities to derive long term benefits from low carbon energy infrastructure, such as wind turbines, in their area. Designing the proposed Green Investment Bank to bring private sector support to projects at a local level, not just national infrastructure, would also help. And improving the practical support available to communities and local authorities would also remove barriers to people getting involved.
So the SDC is proposing a radical but common sense solution to environmental issues: bringing people together as communities and engaging them using their local priorities as a start to capitalise on people's desire to make a difference to their lives and their neighbourhoods. The potential rewards are great: reduced cost and disruption, improved quality of life and stronger society. The cost of inaction will be the decay of local neighbourhoods and global environment.
» Download The Future is Local: Empowering communities to improve their neighbourhoods